Reservation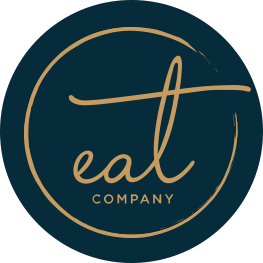 unforgettable experience
Personally Catered to You
Eat Company combined flavor, quality and technique to create an unforgettable experience personally cater to you. We invite you to enjoy our unique menus, curated with locally focused and creative cuisine, served graciously in a casual comfortable environment.
Corporate
At Eat Company we consistently deliver excellent quality food, coupled with our unyielding commitment to service and innovation. We are able to cater for any corporate catering requirements in offices or offsite in a venues. Our services includes, breakfast, lunch (working or formal), boardroom, and cocktail events.
Wedding
A wedding day should be a true celebration with your personally created menus to ensure a day that is unique and memorable to you and your beloved ones.
Events
We are passionate in delivering catering for events of all types including weddings, engagement parties, birthdays and christenings, Eat Company has the flexibility to cater for any type of event from an intimate dinner to events with a hundred guests.
Inspired by locally focused cuisine, served
graciously in a casual comfortable environment
Personalized Service

Our team will work closely with you to turn your inspirations into a lasting memory. Contact us to share your idea.

Contact Us

Creative Menu

Remarkably vast selection of Canapés, Family Style, Buffet, Brunch and Private Chef Dining will bring indulging experience

See Menu

Memorable Events

We share our love for customer service, high standards and food quality, directly to you. Find out some of our past event.

Our Gallery
Bo & Bun
Bo & Bun is an Asian Eatery heavily based on Vietnamese cooking with romantic French bistro dining décor.
See Promotion
Lantern
From our love of street food around Asia and our constant cravings for Indian dishes, we created what we called an everyday eating place. Lantern is our take on Asian dishes which our customers find warm and comforting.
See Promotion